I've always believed that Graphic Designers do their best work when they are challenged in some way, whether by the creative brief, or with the tools used to turn that brief into tangible, successful marketing materials. I think this is especially true when the tools are constantly evolving just as we start getting comfortable with the methodology. Maybe that's one of the great things about working in this field; always navigating in an environment where, even though the learning curve can be steep, there's great satisfaction in creating original works within new frameworks.
Lately, I've been tinkering with some new apps, not out of curiosity but as a means to an end. Sketchup is a very user-friendly 3-D render app that I've dabbled with a little in the past, and lately found myself utilizing for a comic book project that requires a certain level of technical consistency. I tend to rely on Sketchup for specific aspects of a larger illustration, so it was fun to get re-acquainted with it. I don't write much here about my comic book work, which is a career that I've juggled for many years alongside my graphic design career. I've written in previous posts about diversifying skillsets and developing multiple income streams, so here's an example of that philosophy in action, at www.beyondforwardcomics.com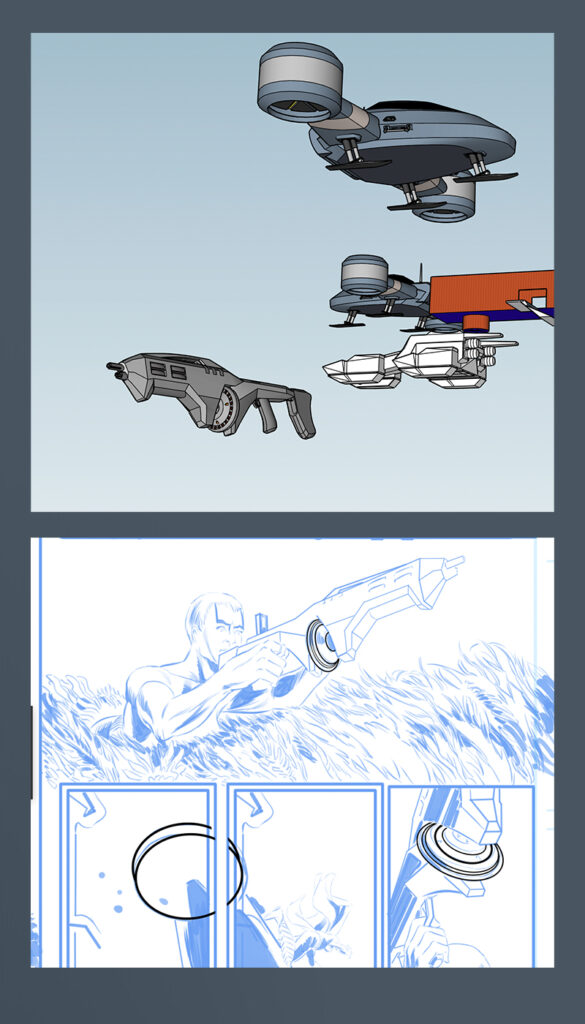 I've also recently worked with an app called Sketch, which sounds similar to Sketchup, but is strictly a 2D app that is best for building wireframes and UI/UX mockups that can be easily and efficiently implemented. In this case, the client required a brand guideline and inspiration board created with Sketch, so I just went for it, learning on the job, as they say.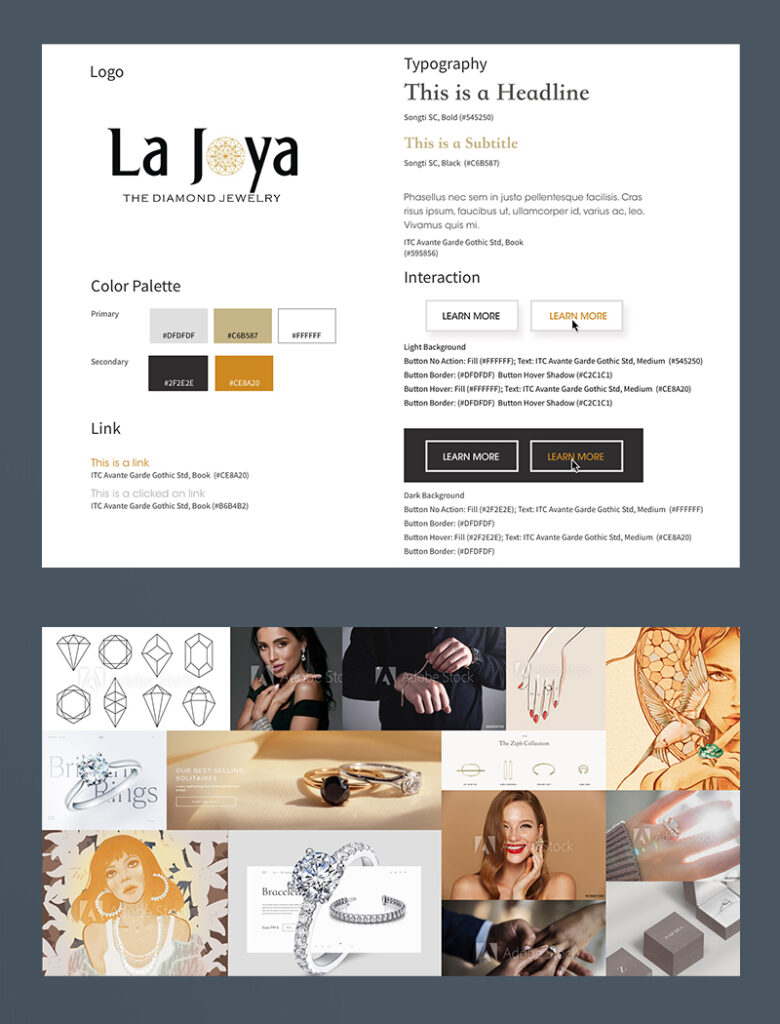 Here are a few highlights from various other projects that have kept me busy since my last blog post: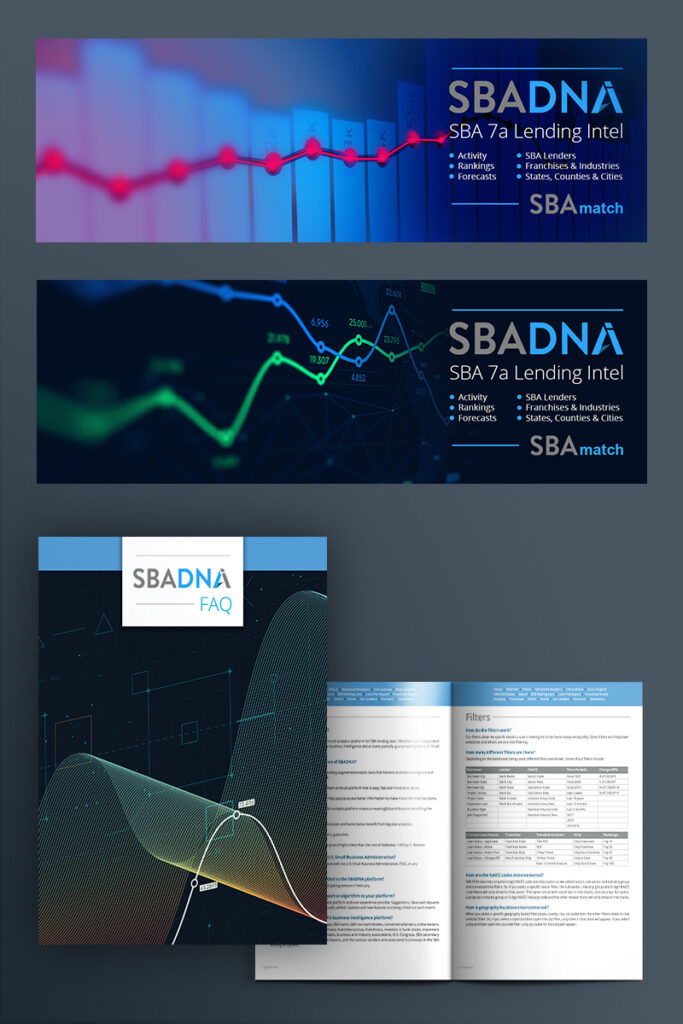 I'm in the midst of providing new graphics for one of the oldest design apps on the market, Quark, and in the process learning to use their excellent alternative to Adobe's Indesign, QuarkXpress. it's been a very long time since I've used the Quark app as a design tool, and in the years since I migrated to the Adobe ecosystem, Quark has been refining and redefining themselves as an Enterprise-level tool that unifies design and marketing into a truly powerhouse all-in-one application. I'm doing my level best to convey all of that in these new graphics: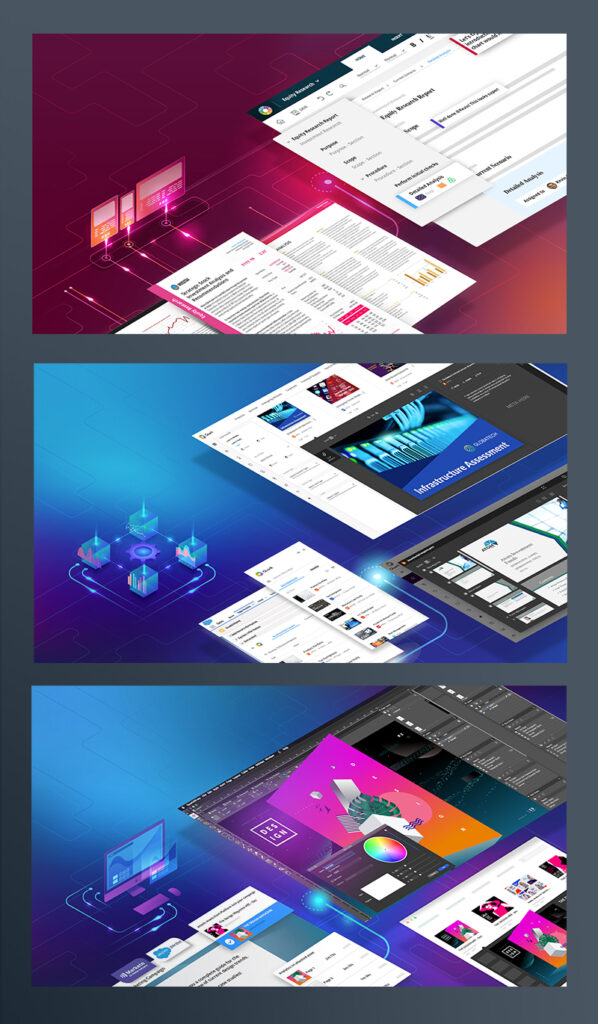 SR